I offer three services here at Alternative Wellness Resources.
Individual Adult, Couples and Group Counseling/Therapy
Areas of specialization for counseling and therapy include:
Depression, anxiety, and adjustment to difficult circumstances
Trauma
Panic attacks and phobias
Relationship enhancement, sexual difficulties, and couples conflict resolution
Health and wellness goals
Grief and loss
Work and career issues
Stress management
Parenting and family issues
Psycho-spiritual development throughout the adult lifespan
Midlife and elder issues
*What Clients Say About This Service* "This work has been worth every cent and the time I invested. I, my family, my friends, and my co-workers thank you! I am a much happier person now and far easier to get along with. I am finally comfortable in my own skin."
Discernment Counseling
Help discern if marital problems are solvable
Open up the possiblity of restoring the health of your marriage
One-on-one and couple counseling sessions
Help gaining insight into your own contributions to your marriage
Compassion and respect for both partners. No good guys, no bad guys.
Growth Coaching for Individuals and Couples
*What Clients Say About This Service* "I really appreciate that you not only distinguish the difference between counseling, growth coaching, and consultation, but that we can work together with the coaching over the phone. I always look forward to our conversations and have put my newfound knowledge and clarity to very good use."
Clinical Supervision, Consultation, and Teaching for Mental Health and Allied Health Professionals
*What Clients Say About This Service* "Thank you for another terrific workshop experience. I've been to several of your presentations and have found them to be professionally executed and easily understandable, and your friendly and approachable demeanor really puts everyone at ease. Please keep me on your mailing list for future learning events."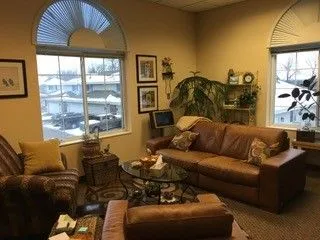 With a comfortable and supportive atmosphere,
we will work together to achieve the personal growth you are striving for.