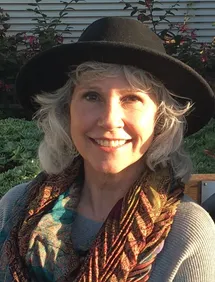 With over 22 years of experience as a professional helper and counselor, I'm a Licensed Professional Clinical Counselor specializing in adult individual, couple, and group psychotherapy. Currently, I operate my private practice in Burnsville, Minnesota.
Working as a private practitioner the last 17 years, I provide a diverse population of adult clients with compassionate care and creative and effective interventions. I specialize in helping individuals, couples, and families transition through difficult circumstances with resilience and strength, and in resolving the psychological aspects of emotional and physical trauma.
My areas of expertise include working with psychological and emotional trauma, attachment injury, grief/loss, depression, anxiety, and adjustment issues. I've also completed advanced clinical training in several modalities of energy-related therapies, enneagram studies, and natural health.
In addition to counseling, I am a dedicated teacher. I present to specialized organizations and general audiences on topics including: stress management; self-help techniques using energy therapies; mental, physical, and spiritual wellness; and various Enneagram subjects. I also develop and facilitate therapeutic workshops, classes, and retreats.
Education
Minnesota School of Professional Psychology, Doctorate in Clinical Psychology
University of California at Santa Barbara, Counseling Certificate
Clayton College of Natural Health, advanced holistic health courses
Additional Training and Specialized Modalities
Eye Movement Desensitization and Reprocessing (EMDR)
Tapas Acupressure Technique (TAT)
Emotional Freedom Techniques (EFT)
Enneagram Studies
Naturopathic Medicine Studies
Sensorimotor Psychotherapy for the Treatment of Trauma and Developmental Injury
Hypnosis and Past Life Regression Therapy
License and Certifications
Licensed Professional Clinical Counselor (#357)
Certified Enneagram Teacher in the Narrative Tradition
Tapas Acupressure Technique Professional Certification
Certified Laughter Yoga Leader
SoulCollage® Facilitator
Certified Grief Recovery Specialist
Professional Activities and Memberships
MN Counseling Association
American Counseling Association
American Alternative Medical Association
International Enneagram Association
MN Chapter, International Enneagram Association
Minnesota Trauma Project